Contact information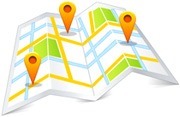 Grenseveien 107 0663 Oslo
T + 47 23 00 70 20
THE RECRUITMENT PROCESS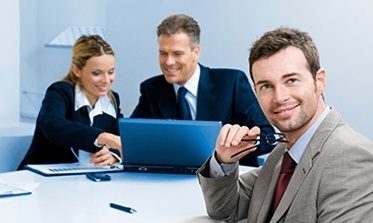 Are you a graduate and ready to start working? Do you already have a job but looking for new challenges? Whatever the case, you may have questions about our recruitment process?
The 11 stages of the recruitment process
Classifieds
If you think an ad "speaks to you" and describe the tasks, qualifications and
characteristics you recognise, apply!
CV
Keep CV updated on e.g. LinkedIn and Finn.no. If you do, there's a greater chance that
we will call you about your dream job.
First Interview
Be well prepared. Read and learn the information you have received from us. Check both the recruitment company and your possible new employer online.
Common questions are:
Why are you applying for this position?
Why do you think you'll be a good fit for this position?
What are your previous merits?
What are your career plans?
What salary expectations do you have?
Second Interview
Again - be well prepared. Make sure to use the information you have received about the company, the position and the person you're talking to, and ask relevant questions.
Personal Follow-up
We will gladly assist you in the first six months of your new job so that you feel safe and thus do a better job.
Application
Take your time, correct spelling errors and describe why you are the right person for the job.
Phone Interview
If we find you and you are relevant to the position, we will call you to see if you are still a jobseeker and when you can come for an interview.
Personality Testing
Only one thing that applies: be honest. It is, after all, your personality that's got you so far in the process!
Reference Check
Be sure to list references relevant to the position you are applying for and let them know that you're using them.
Signing the Contract
If you are unsure of anything connected to the contract, we will assist you.
Always Updated
You'll always be updated on what's going on throughout the process.
Stillingsannonser
Synes du en annonse "snakker til deg" og beskriver arbeidsoppgaver, kvalifikasjoner og egenskaper du kjenner deg igjen i? Da er det bare å søke!
Søknad
Ta deg god tid, luk vekk skrivefeil og fortell hvorfor du er rett person for jobben.
CV
Hold CV oppdatert på f.eks. LinkedIn og Finn.no. Da er det større sjanse for at vi ringer deg angående drømmejobben din.
Telefonintervju
Hvis vi finner deg og du er aktuell for stillingen så ringer vi deg for å høre om du fremdeles er jobbsøkende og når du kan komme til intervju.
Førstegangsintervju
Still godt forberedt. Les og lær informasjon du har fått av oss. Sjekk både rekrutteringsfirmaet og din eventuelt nye arbeidsgiver på nettet.
Vanlige spørsmål er:
Hvorfor søker du på stillingen?
Hvorfor vil du passe i stillingen?
Hva er dine tidligere meritter?
Hva er planene for karrieren din?
Hvilke lønnsforventninger har du?
Personlighetstesting
Her er det kun én ting som gjelder: være ærlig. Det er personligheten din som gjør at du har kommet såpass langt i prosessen, så hold på den.
Referansesjekk
Sørg for å føre opp referanser som er relevante for stillingen du søker på og for at de vet at du har brukt dem.
Andregangsintervju
Igjen – still godt forberedt. Sørg for å bruke informasjon du har fått om bedriften, stillingen og den du skal snakke med, og still relevante spørsmål.
Signering av kontrakt
Hvis du er usikker på noe i kontrakten hjelper vi deg.
Personlig oppfølging
Vi bistår deg gjerne det første halve året i den nye jobben din, slik at du føler deg tryggere og dermed gjør en bedre jobb.
Alltid oppdatert
Du får alltid vite hva som skjer gjennom hele prosessen og hvordan du ligger an.